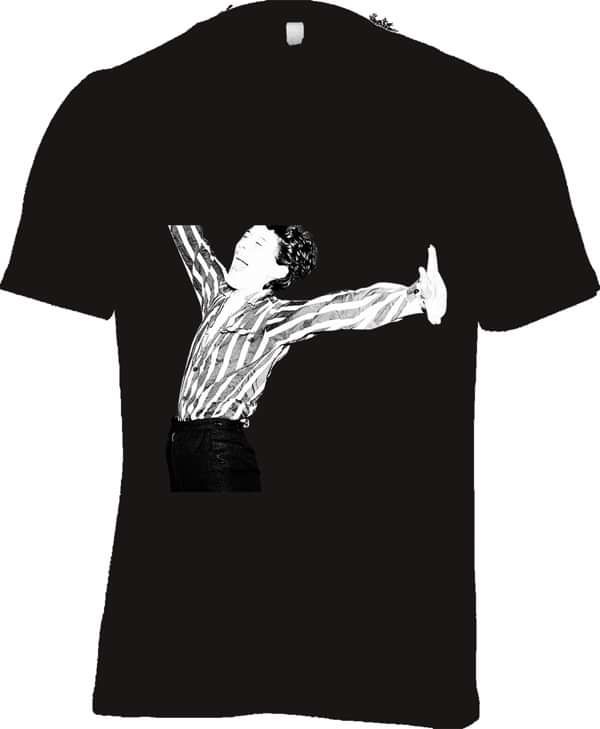 joy
This is a t-shirt featuring a picture of me taken by my friend and fellow photographer colleague Geraldine Ewer taken when we were experimenting with our cameras. The picture was then used for the front cover of my first single release with the band I co-founded, Maximum Joy. The picture has come to represent joy for me.
This is a very limited edition quality t-shirt - printed on to soft Gildan printed by my favourite quality merch makers.
Only. a few left - please enquire about sizes/ availability.